Visit MoMA | NYC | Opening Hours, Location, Tips & More
Founded in 1929, The Museum of Modern Art (MoMA) is known for its extensive collection of modern and contemporary art, from European paintings and sculptures of the 1880s to today's film, design, and performance art. Today, the MoMA Museum welcomes approximately 3 million visitors every year. On this page, you will find all the information you need, such as opening times, location and tips, which will help you plan your visit to MoMA better.
MoMA Opening Hours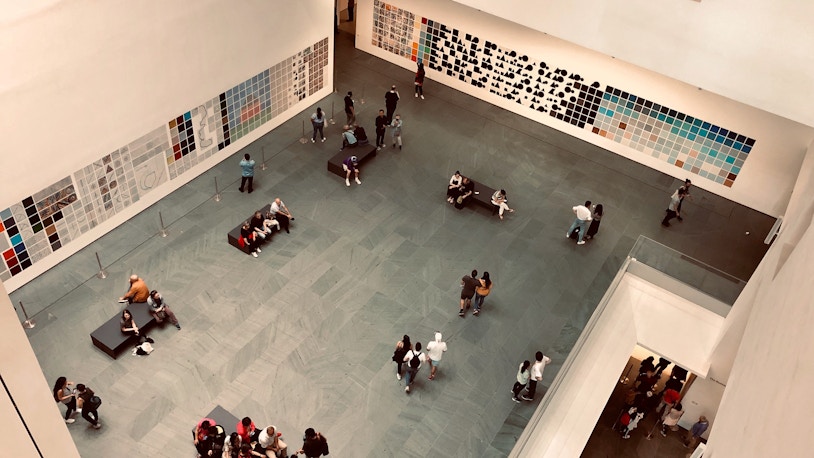 Sun to Fri: 10.30 AM – 5.30 PM; Sat: 10.30 AM –7 PM
Monday mornings (10.30 AM to 1 PM) are open to members and their guests only.
Closed: MoMA is closed for Thanksgiving and Christmas. 
How long does the tour of MoMA last?
To view all the galleries in MoMA, you should set aside about 3-4 hours. 
When is the best time to visit MoMA in NYC?
The museum is least crowded right after it opens, so plan your visit for the early hours on a weekday. 
Know More About MoMA Hours
MoMA Address
Address: 11 W 53rd St, New York, NY 10019, United States
The Museum of Modern Art is located in the heart of Midtown Manhattan, on 53rd Street between Fifth and Sixth Avenues.
Closest landmark: Top of The Rock (480 meters)
Getting to MoMA in NYC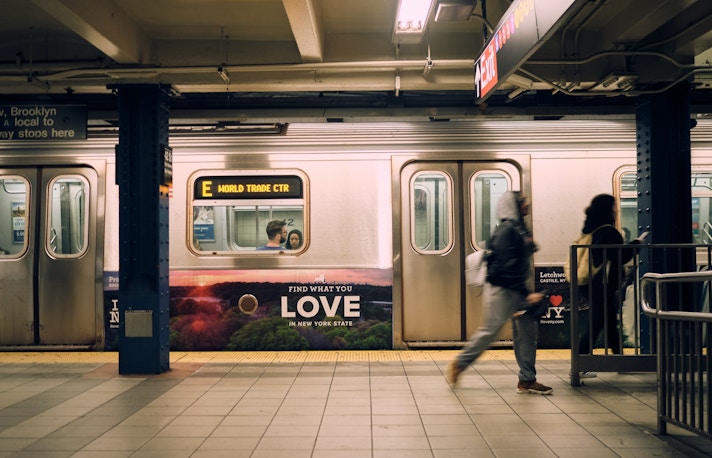 By Subway
Closest station: The 5 Av/53 St station
Take the E or M train to 5th Avenue / 53rd Street. From here, MoMA is a 3-minute walk.
Alternatively, take the B, D, F, or M train to 47-50 Street / Rockefeller Center. Walk northeast on 5th Avenue, then take a right on West 53rd Street.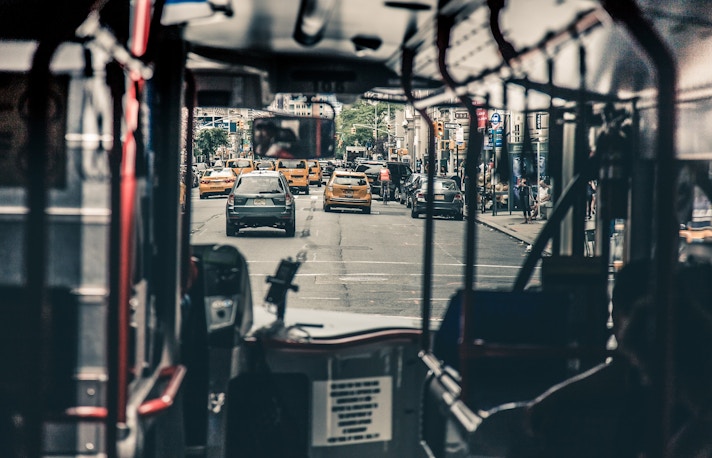 By Bus
Closest Stop: 6 Av/W 53 St
From the east side of Manhattan, take the M1, M2, M3, M4, or M5 bus to 53rd Street. From here, MoMA is quick 1-minute walk.
From the west side, take the M50 crosstown bus to 50th Street. Then walk three blocks to 53rd Street.
Parking Facilities at NYC MoMA
If you decide to drive to the Museum of Modern Art in NYC, you can park your car in one of the following parking facilities:
ICON Parking: Located on 1330 Sixth Avenue, it will cost you $22 for about 2 hours.
The 1345 Garage: Located at 101-41 W. 54 St. They charge $20 for parking up to 2 hours. 
Covid Safety Measures at MoMA in NYC
Covid-19 vaccination and masks are no longer mandatory, but it is strongly recommended.
It is recommended that guests book tickets online and in advance. Visitors must arrive during the 30-minute window of their timed ticket.
Anyone feeling unwell or experiencing Covid-19 symptoms should avoid visiting the museum.
The checkroom has been temporarily closed.
Social distancing must be maintained at all times. Capacity will be limited in each area within the museum to avoid direct contact. 
Guests are advised to follow the signs and floor markings to maintain physical distance from one another. 
Visitors can use smartphones to access audio guides and maps. 
MoMA PS1 Opening Hours
Your NYC MoMA tickets also allow you to visit the MoMA PS1, which is one of the largest art institutions in the USA dedicated to contemporary art.
Sun to Mon: 12 PM – 6 PM
Thu to Sat: 12 PM – 8 PM
When is MoMA PS1 closed?
Apart from Tuesdays and Wednesdays every week, MoMA PS1 is closed for Thanksgiving, Christmas, and New Year's Day. 
What's the distance between MoMA and MoMA PS1?
MoMA PS1 is located at 22-25 Jackson Avenue, Queens, about 3.1 miles away from MoMA. It will take you about 17 minutes to travel between the museums.
Getting to MoMA PS1 in Queens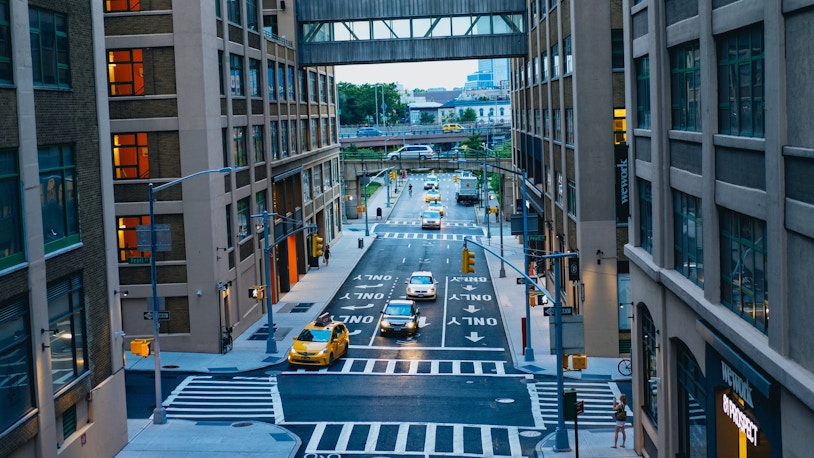 By Subway: You can take the 7 Local train to 33 St., Queens. You can also take the E or M trains to Court Square-23rd Street.
By Bus: Take the Q32 from Madison Avenue in Manhattan at stops between 32 and 59 St to Queens Blvd/33 St. Or take the Q60 from 60 St between First and Second Avenues to Queens Blvd./33 St. 
Parking Facilities at MoMA PS1
If you choose to drive down to the MoMA PS1, you can park your car at the LaGuardia Commuter Parking.  It is located at 31-11 Thomson Avenue, at 31 Street  and is open 24 hours. It will cost about $5 to park for 1 hour. 
Metered street parking is available on a first-come, first-served basis.
Know Before You Go
Facilities
Accessibility
Visiting with Family
Group Visits
Eat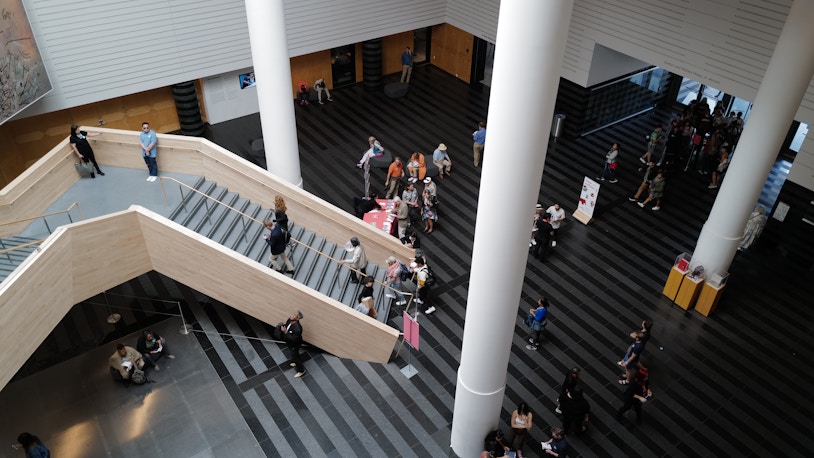 There are baby changing stations located on every floor.
All-gender restrooms are located on Floors 1, 3W, 5, and T1.
Baby strollers are welcome. Please note, they are not permitted on escalators.
Entrances with power-assist doors are located on 53rd and 54th streets between Fifth and Sixth avenues.
Elevators are located throughout the Museum.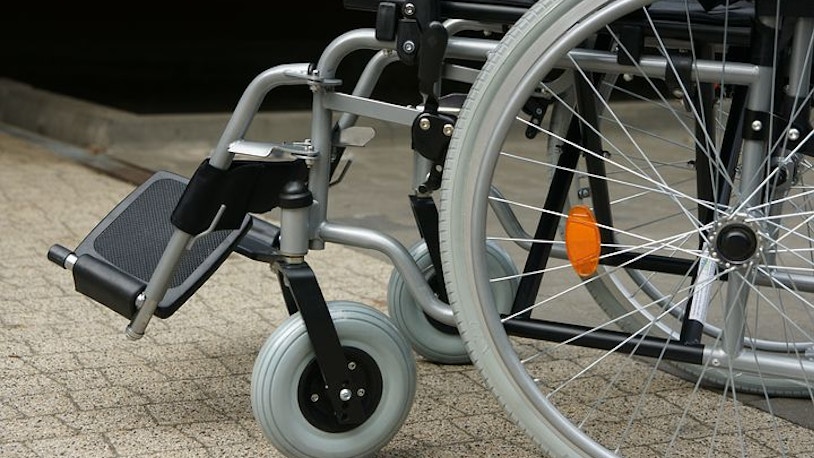 You can borrow wheelchairs for the duration of your visit, for free, on a first-come, first-served basis. 
Service dogs are welcome
They have audio guides as well as visitor guide in Braille and large print for blind and partially sighted visitors. 
ASL interpretation and live captioning is available for programs upon a two weeks advance notice.
Theaters, lobby desks, ticketing desks, audioguide desks, classrooms, and the Paula and James Crown Creativity Lab are equipped with induction loops.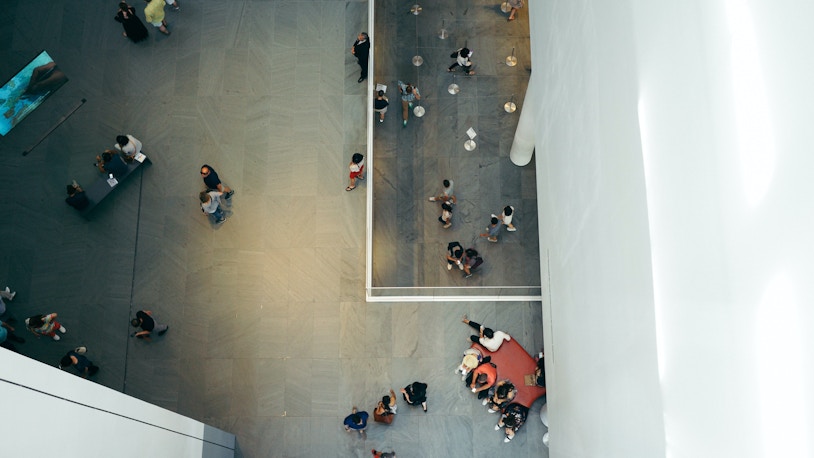 Get hold of the audio guide (English, Français, Deutsch, Italiano, Español, Português, Korean, JapaneseMandarin) for kids aged 5 and up. Bring your own device and headphones. 
Pick up a free Hey Kids! Activity Guide on Floor 1. This is for the movement, writing, and drawing activities to do in front of artworks at the Museum.
Only carry pencils to draw in the galleries; colored pencils, crayons, and markers are not allowed.
Look for kids' labels on floors 2, 4, and 5. It will help kids get a deeper understanding of the artists' processes, search for materials, and consider big ideas about art.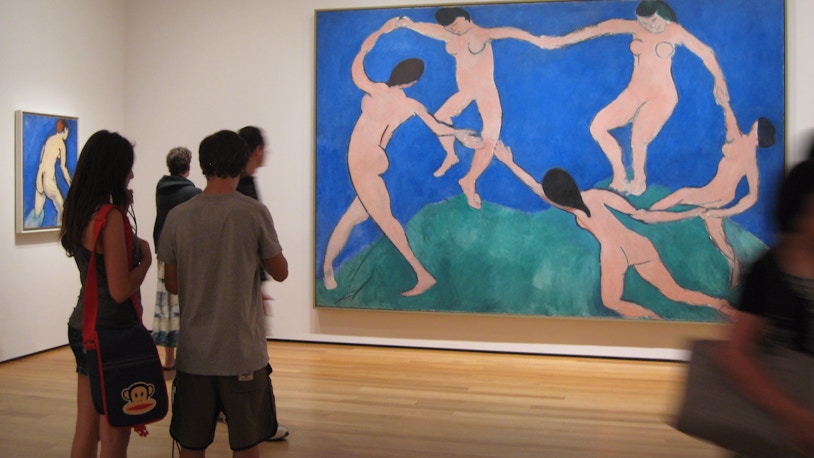 MoMA welcomes groups by appointment. 
For groups with up to 15 members, MoMA offers discounted rates. 
Adults: $20
Seniors (65 and over): $16
College students: $12
Children: $9
Students of colleges and universities: Free
You will get a dedicated entry time for your group. 
You can also skip the line with expedited check-in.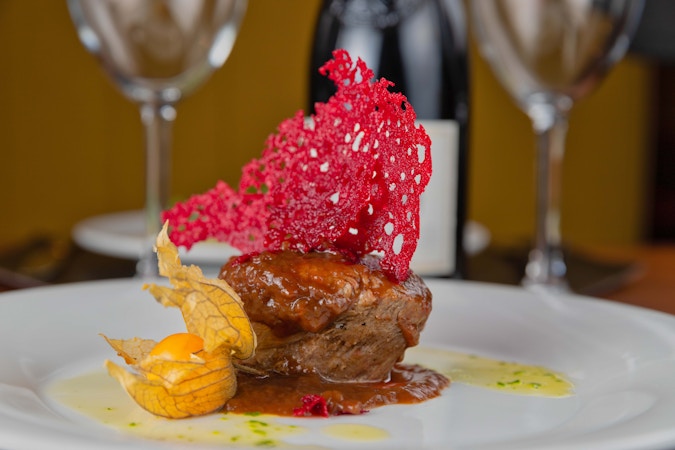 The Modern Bar Room
Carroll and Milton Petrie Terrace Café 
Garden Café (on the Sculpture Garden terrace)
Garden Bar (in the Sculpture Garden)
Where can I eat at MoMA PS1?
Mina's: The all-day café from chef Mina Stone, offers Mediterranean-inspired cuisine. Mina's restaurant is open for window service Thursday through Sunday.
Visitor Tips
Do not touch the artworks in the museum. 
COVID-19 vaccination (age 12+) and masks (age 2+) are required for all visitors.
Use the main entrance of the MoMA Building on 53rd Street, to enter. All other entrances are for staff only.
Arrive within the 30-minute window of your timed ticket. 
The checkroom is closed. Scooters, skateboards, rolling bags, and all items over 28 × 43 × 13 cm are not permitted in the Museum. 
Backpacks have to be carried on the front of your chest or on to the side.
You can only use pencils to sketch or write in the galleries. Please use sketchbooks no larger than 8 ½ by 11 inches.
Photography is permitted for personal use only. Video is not permitted. Flash, tripods, and camera extension poles are not allowed.
All Your Questions Answered About Visiting MoMA
Q. What are the MoMA opening hours?
A. MoMA is open Sunday to Friday, from 10.30 AM to 5.30 PM. On Saturdays, the museum is open from 10.30 AM to 7 PM. On Mondays, however, between 10.30 AM to 1 PM, the museum is only open to members and their guests.
Q. When is the MoMA closed?
A. MoMA is closed for Thanksgiving and Christmas. 
Q. How long do I need to spend at MoMA?
A. Plan to spend anywhere between 3-4 hours at the MoMA if you plan to visit all the galleries.
Q. Where is MoMA located?
A. MoMA is located on 11 W 53rd St, New York, NY 10019, United States.
Q. How do I get to MoMA ?
A. You can either take the bus or the subway to MoMA. Given the amount of traffic in the city, the subway might be the most convenient way to get to the MoMA museum.
Q. Is there a café or restaurant at MoMA ?
A. Yes, MoMA has four restaurants/cafes to choose from.
Q. Does MoMA have a shop?
A. Yes, MoMA has a design store, just adjacent to the museum. You will find a wide range of items, from home decor and office items to holiday cards and calendars.
Q. Are dogs allowed inside MoMA ?
A. MOMA does not allow dogs or other animals in the Museum, unless they are an service or support animal.
Q. Is MoMA fully accessible?
A. Yes, all galleries, facilities and entrances are wheelchair accessible. They also offer wheelchairs to visitors on a first-come-first-serve basis. They offer braille and large print guides, and audio guides for those who are visually impaired. Theaters, lobby desks, ticketing desks, audioguide desks, classrooms, and the Paula and James Crown Creativity Lab are equipped with induction loops.
Q. Should visitors wear a mask when visiting MoMA ?
A. All visitors above the age of 2 are required to wear masks while visiting MoMA.
Q. Are there toilets at MoMA ?
A. You will find restrooms on all floors except the Theater 2 level and the entry level of the Cullman Education and Research Building. They also have Single-user/family restrooms located adjacent to the Member Checkroom, Theater 1 level, Floor 5, Floor 3, Floor 6, and the Mezzanine level of the Cullman Education and Research Building.