MoMA Exhibitions | NYC | Past Exhibitions, Now Showing, Upcoming Shows
Contents
One of the most remarkable and iconic landmarks in New York, MoMA aka Museum of Modern Art is one of the world's most popular museums dedicated to modern and contemporary art. Home to hundreds and thousands of priceless artwork from the 1800s, MoMA is literally a Disneyland for contemporary and modern art lovers. From their virtual exhibitions to a sneak peek into their collection, this page explores the significance of this historic space.    
What is NYC MoMA?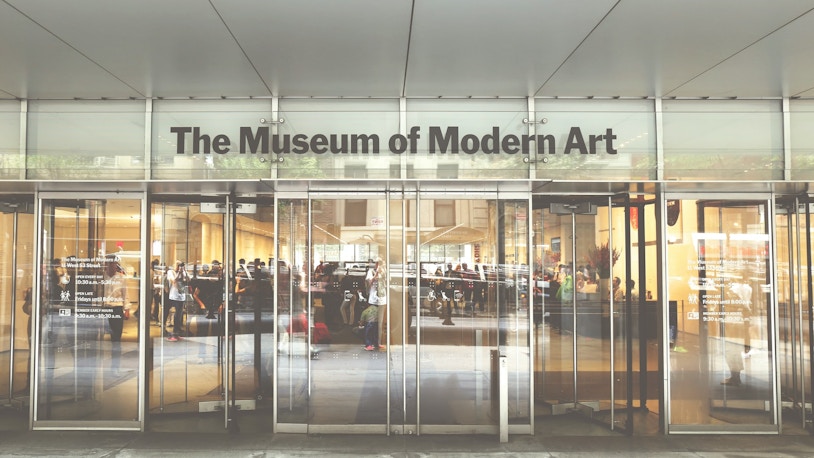 Parking itself in the busy streets of Midtown Manhattan, this 6-floor museum currently houses 200,000 pieces of modern and contemporary art. These include ancient paintings, photographs, sculptures, books, periodicals, and more. The museum opened its doors to the public in November 1929, just nine days after the Wall Street Crash and since then has been housing remarkable and outstanding workpieces from well-known artists and innovators globally.
Fun fact: MoMa also has quite a fan following on social media. As per a survey, MoMA is one of the most followed museums on social media.  
MoMA Exhibits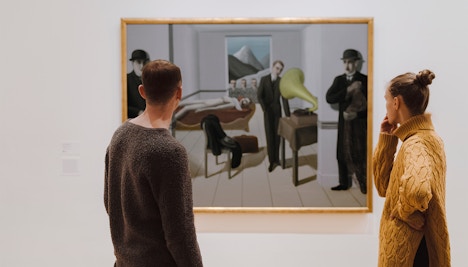 Past Exhibitions
MoMA's first exhibition that was held on November 7, 1929, displayed the artwork of the four most celebrated European painters — Cezanne, Gauguin, Seurat, and Van Gogh.
Since then till today, this modern art space has hosted 3500+ exhibitions featuring the artwork of global artists and painters including Charles Burchfield, Toulouse-Lautrec, Diego Rivera, Walker Evans, etc.
Some of the most celebrated works that have made their way to the walls of this gallery include the 1931 Henri Matisse show, the first-ever MoMA exhibition devoted to a single artist; a 1939 retrospective of Pablo Picasso, which displayed Guernica, his most famous painting, and the 1955's "The Family of Man," which brought together images by photographers from around the world.
Currently Showing
Reuse, Renew, Recycle: On display on Floor 1, 1 South, the exhibition explores China's construction boom since the past 3 decades.
Automania: A collection that examines automobiles as modern industrial products and style icons. The cars are on display at The Abby Aldrich Rockefeller Sculpture Garden and the gallery portion is on display at Floor 3, 3 North.
Neelon Crawford: a multimedia filmmaker whose 9 pieces on climate change and sustainability can be viewed at The Debra and Leon Black Family Film Center.
Adam Pendleton: Who Is Queen?: On display at The Donald and Catherine Marron Family Atrium, the work is a monumental floor-to-ceiling installation that explores blackness, abstraction and the Avant-Garde.   
Apart from these, there's Wanna Be Well, Stage, Liquid Reality, Modern From The Start, A Raft and more.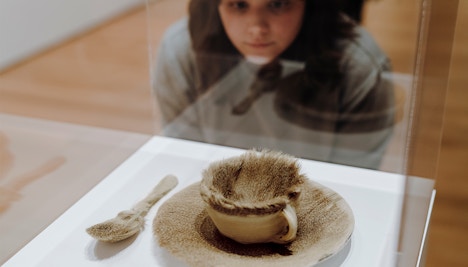 Upcoming Displays
Living Abstraction: by Sophie Taeuber-Arp [from Nov 2021 - March 2022]
What I Saw by Joseph E. Yoakum's [from Nov 2021 - March 2022]
Lost Tune by Reetu Sattar [Dates to be announced]
May amnesia never kiss us on the mouth by Basel Abbas and Ruanne Abou-Rahme [Dates to be announced]
The Red Studio by Henri Matisse [May 1–Sep 11, 2022]
Just Above Midtown: 1974 to the Present [Oct 9, 2022–Feb 18, 2023]
Meret Oppenheim My Exhibition [Oct 30, 2022–Mar 4, 2023]
All Your Questions About MoMA Exhibitions Answered
Q. What is showing at MoMA in NYC?
A. Reuse, Renew, Recycle, Automania, Adam Pendleton: Who Is Queen?,Liquid Reality, Modern From The Start, and A Raft are some of the shows on display at the MoMA currently.
Q. Do I need to buy separate tickets to view the various exhibits at MoMA?
A. No, the tickets to MoMA include admission to all galleries and special exhibitions. You can purchase tickets to MoMA here.
Q. What is MoMA famous for?
A. MoMA is famous globally for housing some of the world's best modern and contemporary artwork, paintings, photographs and more.
Q. Where is the MoMA located in New York?
A. MoMA is located at 11 W 53rd St, New York.
Q. How big is the Museum of Modern Art?
A. With its 2019 renovation, MoMA added 47,000 square feet of gallery space. Its total floor area is 708,000 square feet. It currently houses 200,000+ modern and contemporary artwork.