MoMa Film Department | Museum of Modern Art | NYC
The Museum of Modern Art, also known as MoMA, is widely regarded as one of the world's largest and most influential museums in the world. It has six curatorial departments at MoMA. Each of these departments is responsible for the development, restoration, and display of the particular field. The departments at MoMA are Architecture and Design, Drawings and Prints, Film, Media and Performance, Painting and Sculpture, and Photography.
MoMA Film Department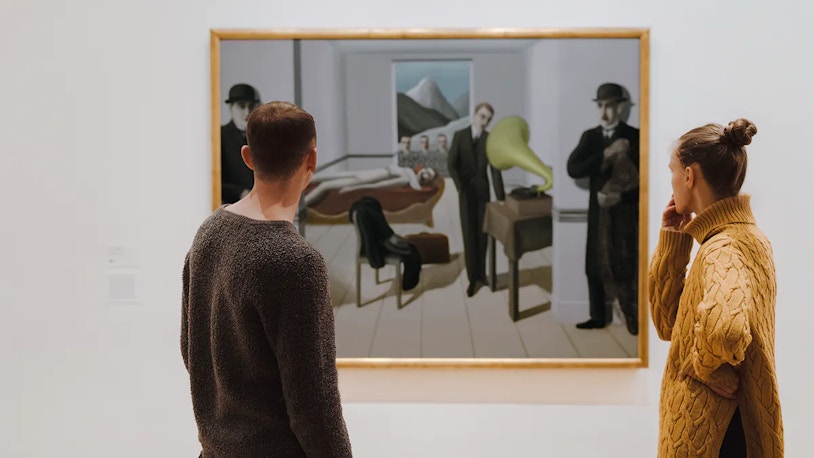 The Museum of Modern Art has been a key battleground in cinema's fight for legitimacy since at least 1929 when it debuted with a Motion Picture Department but no permanent collection. From 1935 through 1951, Museum Trustee and film producer John Hay Whitney served as the first chairman of the Museum's Film Library. Whitney's collection, which he put together with the help of cinema curator Iris Barry, was so successful that the Academy of Motion Picture Arts and Sciences bestowed an award to the Museum in 1937.
The Celeste Bartos Film Preservation Center
The Celeste Bartos Film Preservation Center, an US$11.2 million state-of-the-art storage facility in Hamlin, Pennsylvania, opened on June 20, 1996. The Preservation Center provides a scalable system of temperature and humidity-controlled vaults that may grow with the collection. The collection enables the Museum to continue to offer a world-class research and exhibition program to the general public, scholars, and filmmakers. Individual films have been examined by filmmakers at every level, from writers, directors, and producers to costume designers, production assistants, and grips, as part of this program in its various versions has provided an education for modern artists in all mediums.
MoMA Film Study Center
The Department of Film at MoMA houses a wealth of primary sources on film figures and issues. By appointment only, they can be viewed at the Film Study Center. The Film Study Center is a wonderful place to be if you are looking to gather more knowledge about the history of films for academic purposes or simply out of curiosity.
Circulating Film Library
The Circulating Library, which was founded in 1935 to collect films that illustrate the historical and artistic development of motion pictures and to establish the medium as a major art form, first included a circulating collection that was made available at reasonable rates to colleges, museums, and other educational institutions. The Circulating Library provides a one-of-a-kind service in that it enables access to films by prominent independent filmmakers that would otherwise be unavailable on 16mm film.
MoMA Film Exhibitions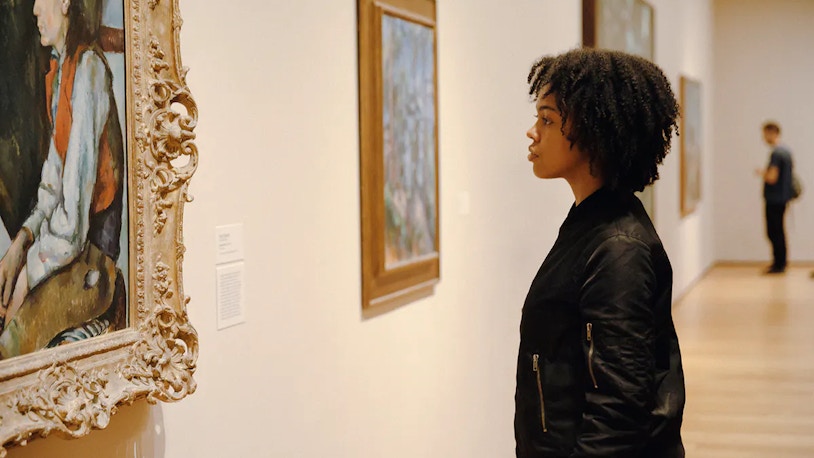 The following screenings and exhibitions would be of interest to you if you are a film buff:
Modern Matinees: Tony Curtis (until November 26, 2021)
Modern Mondays (ongoing)
MoMA Presents: małni—towards the ocean, towards the shore (October 28 to November 3, 2021)
Carte Blanche: Mark McElhatten—"To The Lighthouse" (October 29 to November 16, 2021)
Virtual Cinema
MoMA's celebrated film programming is now available for you to watch at home, with new films landing weekly and exclusive director Q&As, and it is all included with a MoMA membership. You can just sign up for the membership and stream rare and revered films online from all over the world on a weekly basis.
Visitor Tips
Do some research about modern art before visiting MoMA.
Reach as early as possible.
Start exploring from the top floor. It is usually the emptiest.
Take your time to explore all areas of the museum.
Sign up for the membership to enjoy films from the comfort of your home.
Visit the museum shop to collect memorabilia if you want to commemorate your MoMA visit.
All Your Questions About MoMA Film Department Answered
When did the MoMA FIlm department start?
The MoMA Film Department was established in 1935.
How big is the MoMA Film collection?
The MoMA Film Department collection includes more than 30,000 films and 1.5 million film stills.
What are the different kinds of works that are a part of the MoMA film collection?
The MoMA Film Department collection includes films and movie stills from numerous rare and legendary works of the modern era.
Name some of the filmmakers whose works are a part of the MoMA Film collections?
Some of the filmmakers whose works can be found at MoMA are Andy Warhol, D. W. Griffith, Fred Halsted, and Chris Cunningham.